---
The 2022 Spelling Bee is starting!
Please see Mr. E Collins in Room #304 to sign up!
Our contest will have 3 elimination rounds and a final round. The final round will be broadcast live via Zoom!
Prizes will be awarded to the 1st, 2nd, and 3rd place winners!
Be sure to sign up soon!
---
PBIS SPIRIT WEEK FOR
RESPECT!
OCTOBER 3rd – OCTOBER 7th
Earn points for "showing up" for
R-E-S-P-E-C-T!
Monday: Hats on for kindness day! Wear a school appropriate hat
Tuesday: Twin Day! Coordinate outfits with a friend or staff member

Wednesday: Yom Kippur

–

NO SCHOOL!!

Thursday: Crazy Hair Day! Get crazy about respect and style your hair as crazy as you can
Friday: Decades Day! Show your respect through the decades
Wednesday 10/12/22

: Mismatch Day! Wear as many things that don't match to show respect for diversity
---
---
---
Hey AMY Family!
Our school has spoken!
The AMY Bulldog's official name is…
Buford
Congratulations to the 8th grade student who submitted the winning entry!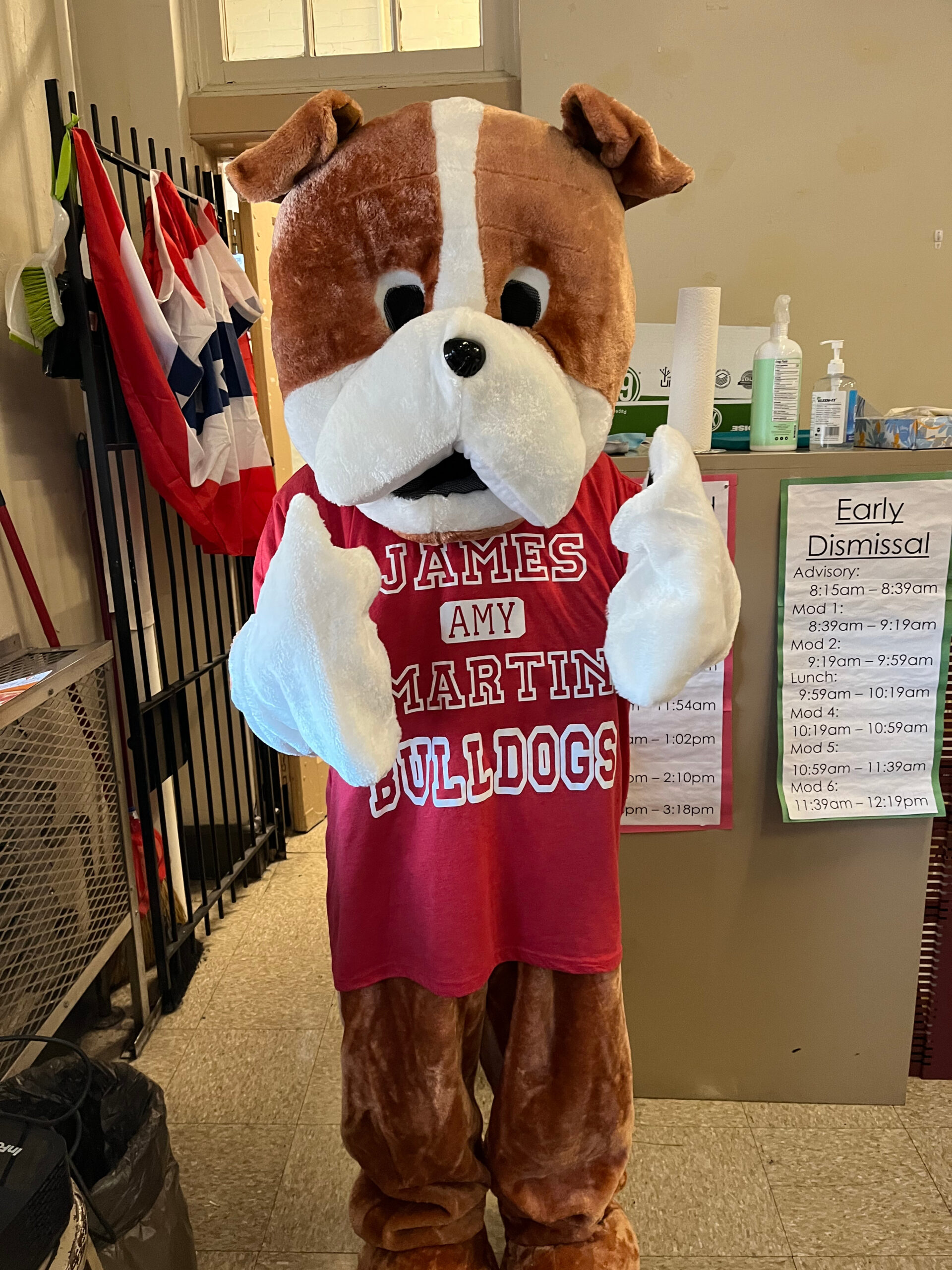 ---
---